Home Calendar Cool Links Contact Us Mission
Following Up on Amanda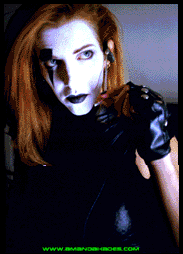 Last month we featured the site Amandahades.com. Spotlighting the creative achievements of three filmmakers who have sucessfully launched thier cyber series with excellent production value and almost no budget. Well, if you haven't checked it out yet, you should. They are now regularly broadcast throughout the country on Tech TV's show "You Made it You Watch". And they have recently released episode 3.

So congratulations to Bill, Kyle and Sean for what is surely the beginning of your very sucessful careers!

Be sure to tune in the next few months as we discuss ways to produce quality work on a budget.